Sculptra Injections
Some call it a facelift in a bottle.

I'm talking about Sculptra, a new volumizer to hit the world of cosmetic dermatology. It's a non-invasive procedure which actually helps the body to create its own collagen. Unlike Botox which freezes the muscles, Sculptra helps restore volume. The results last up to 2 years according to board certified dermatologist Dr. Rothfeld from the NYC Dermatologist Center of Cosmetic and Laser Surgery in New York, NY.

You will need 3 to 4 treatments to see the complete results, this will take about 6 months. Check out this before and after shot (before is on the left).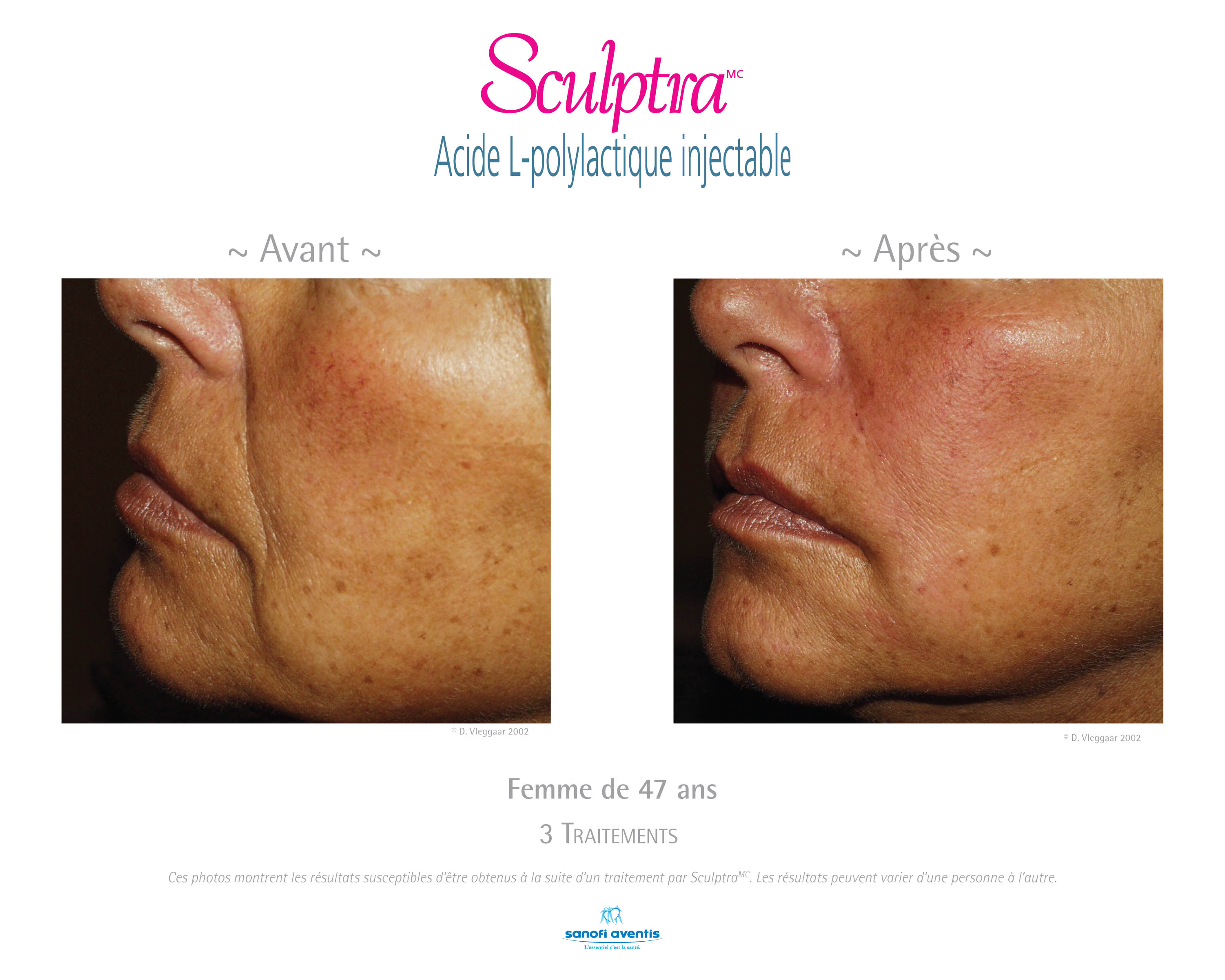 For the complete package of treatments please call 212 -644-9494 at the NYC Dermatology Center in New York, NY. PLEASE make sure you go to a reputable doctor and one that has been trained to inject Sculptra.